We have been summoned countless times to companies in a variety of industries by CEOs, investors, family owners and Directors to perform a Strategic/Operational/Financial Assessment of their company. We take on the devil's advocate role and become the "fresh pair of eyes".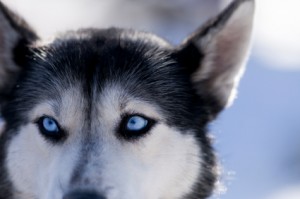 This type of assessment is a thorough, independent evaluation/due diligence of the "state of the company". The end product is a comprehensive array of observations, analysis and a set of go forward recommendations on how to grow the business and build shareholder value.
The shareholders and management get an objective perspective they may not hear from their own team.
Why Do It?
There is a range of thinking about why business owners, investors, and/or a Board of Directors want to work with an objective outsider to conduct a review of their business.
Basically, they want to determine "who are we (as a company) and where do we need to go?"
Here is a sampling of the many reasons we have heard:
We have reached a transition point in the company's history – where do we go from here?
We need to re-establish acceptable levels of profitability, cash flow and debt levels to ultimately enable the realization of fair value to the shareholders
How do we balance mature business segments with potential new and emerging business segments?
We want help in sorting out the company's short and long-term strategic alternatives
We need someone to help us map out a set of recommendations on how to grow the business and increase profitability
We want to ensure that the company's valuation is maximized and that the available options to augmenting shareholder value and liquidity are flexible and well planned
What We Offer
We work with CEOs, leadership teams and investors to understand your needs and define the project scope. We listen, listen more, think, reflect, stimulate disruptive thinking, give opinions, document observations, and generate recommendations and ideas for the consideration of the shareholders and management.
The project will be:
a poking, prodding review of your business
substantive: data driven, detailed and analytical
comprehensive, candid and sometimes controversial
never pre-packaged
The deliverables will:
Clarify how the Company should be organized and led (management, people, systems, policies)
Identify the specific areas where the Company needs to execute more effectively
Specifically show how profitability can be enhanced and the longer-term financial performance optimized
Some examples of successful outcomes:
clarity on overall direction and focus
sharper business model
huge reduction in complexity
innovative go-to-market tactics
process bottlenecks identified and cleaned up
improved financial management
actions to increase profitability and cash flow
changes to the organizational/leadership structure
new or changed positions/people
dramatic increases in EBITDA