CEO Groups:
Jim McHugh has been actively involved for a number of years with two Peer Groups.  He is a co-facilitator of one of The Board Forum Rountables, a group comprised entirely of CEOs.  The Board Forum was founded by Laurie Kirk and has a number of CEO groups in Massachusetts and Maine.
Themed Peer Groups:
Jim founded The Concord Vine which is locally-based in Concord, MA.  'The Vine' is a professional Peer Group comprised of members who are very experienced and active in a wide range of corporate development activities. The group has been having lively, monthly breakfast meetings since 2003.
While these are not 'services' of McHugh & Company, they do represent an example of Jim McHugh's extensive CEO and professional coaching experiences.
The Board Forum CEO Roundtables

The Board Forum® CEO Roundtable is a challenging peer environment for chief executives who are committed to growing their companies, achieving personal success, and accelerating their goals.
Based on trust and confidentiality, CEO roundtable members:
obtain immediate and objective feedback from peers at every meeting
are expected to be active participants in running the meetings
are challenged and held accountable by their peers to make and execute critical decisions
access the private council of successful CEOs, thought-leaders and facilitators
This deliberate approach provides a powerful experience, furnishing Board Forum CEO roundtable members the tools to address their most pressing business issues, and the leadership skills to reach new levels of success.
The Concord Vine
Themed Peer Groups like The Concord Vine are valuable as a networking experience where members learn of trends and developments across a spectrum of issues. The Vine's theme pertains to mergers and acquisitions (M&A) and corporate development. Members help other members with areas of concern, and as appropriate, become a professional resource for a specific need.
Here are some of the topics covered in recent meetings: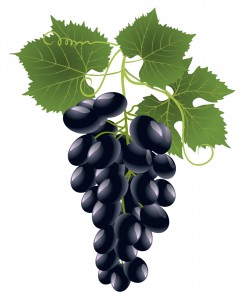 The Deal from Hell
The CEO – How to set expectations and performance measurements
Recaps and Washouts/Management Carveouts
The story of ABC Inc. – from workout to new equity then sale to strategic buyer
Board of Directors – form, function, composition, etc.
Doing Business and Deals in China ‐ The Web of Relationships
Building Value – the intangibles that increase shareholder value