Family owned companies are plentiful in number and unique in character.
This page is not intended to be a detailed discussion about all the intricacies and nuances related to a family owned business. Obviously, there is considerable research and writing about all aspects of this topic.
The purpose of this page is to simply present: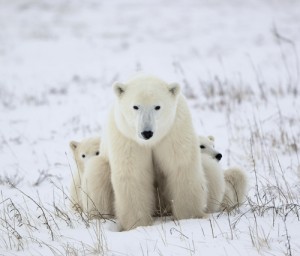 What is a family-owned company?
What is our experience with family-owned companies, and how have we helped them?
Family Business – Simple Definition
A family business has the majority of the ownership and control within a family, and in which two or more family members are directly involved in key aspects of the operations or senior management team. Family businesses can be managed by non-family members and they can have non-family shareholders.
6 Significant Topics in a Family Business
1. Leadership-Ownership-Outsiders
Ownership percentages should not necessarily determine who has the privilege to lead a company.  Who is the best in the family to lead? Should an outside non-family team be brought in to run the company?
We have helped families determine the proper leadership structure at a point in time and with an eye to the future.
2. Balancing Cash Distributions: What's Best for All?
Conflict often arises when a family thinks what's best for them is best for the business. This usually boils down to one word…CASH.
We have helped families consider the long term business needs and understand the implications of: a) leaving most assets tied up in the company; b) taking excessive cash out of the business and ideally c) creating the appropriate balance of business and personal assets.
3. Governance and Decision Making (among family members and among generations)
What is the best Board structure? How should the business be governed?  Should the Board be all family, all outsiders or a balance?
Jim McHugh has been an active outside Director of family owned company Boards; he has led the review of governance structure and bylaws in advance of new family members joining the Board.  He has negotiated and quelled disagreements among family members, bringing long-term financial, professional, and personal success in sometimes entrenched complex family situations. 
4. Strategic Direction
What happens when family shareholders disagree over broad strategic direction?  One family member may want to grow aggressively, another may want to just sit tight and preserve the status quo, another might want to get out of the business entirely.
We have provided objective advice about what strategic choices are best for building and maximizing long-term shareholder value.
5. Organizational Structure-Family Participation-Sacred Cows
In addition to determining if a family member should be in the 'top spot' (Chairman, CEO, President), owners may want a spouse, sister-in-law, brother-in-law, son, daughter, etc. in one or more of the other C-level, senior roles.  Do they have the experience or skill set to handle the job?  Are they a 'sacred cow' (i.e. he/she is going to have that job no matter if they are capable or not)? Or are they truly qualified and are being groomed for taking over someday?
We have worked with family owners to support the personal growth of talented relatives and encourage the removal of unqualified family from key roles.
6. Letting Go-Transition-Succession
Is it time to move on and let another relative or an outsider take over?  Can you let go? Are you hurting the business by staying on and not letting others run it? Is your indecision causing key people to leave the business and seek better growth opportunities elsewhere?
We have worked with family owners to candidly discuss transition and/or exit planning issues, and to develop action plans to implement leadership and ownership changes.
If you have reached a point where you need help sorting through some of these issues, we encourage you to look at our testimonials, then contact us.