What is an 'emerging growth company'?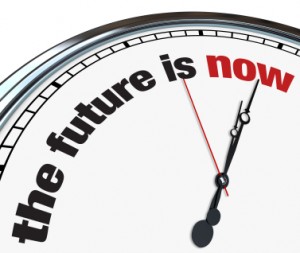 There is no tidy definition about size, revenue, length of time in business, industry or other means of classification.
One way to think about this topic is to compare a company's stages of development to the life cycle of a person.  Erik Erikson, the late German psychologist, came up with a theory that every person passes through a series of eight interrelated stages over their entire life cycle. These stages are:
Infant
Toddler
Preschooler
School-Age Child
Adolescent
Young Adult
Middle-aged Adult
Older Adult
We think 'emerging growth companies' fit in #'s 1-5 but not in #'s 6-8.
Why is it important to make this simple distinction? Just like people, companies have the same basic needs no matter what stage of life; however, they also have very unique needs in each distinct phase of their corporate development.
While most of the services we offer are applicable to both young/growing and established/mature businesses, the services and projects are tailored to fit the unique needs and situation of the particular emerging growth company. We have experience in providing practical and cost-effective solutions for young companies through all phases of their corporate development—advice about business planning, people, organizational structure, partnering, financing, merger and acquisition activities, operations, and exits.
Our emerging growth clients have come from a mix of industries such as software development, high tech computer hardware and electronics, business services, medical devices, and food.
What if a young company:
1. Has a unique product or service, but an unfocused, wandering, or fuzzy business model
We have helped sharpen the business definition. No more wandering…
2. Has great technology, but not a clear strategy
There is not a cohesive, shared strategy between management and the board/investors of how to beat the competition, satisfy a collection of customer needs, finance the growth of the business, etc..
We have helped bring focus and alignment to the overall strategic direction, key initiatives and tactics.  
3. Is experiencing solid growth, but is starting to run out of cash
We have helped these companies to define the appropriate capital structure and cash flow planning tactics.
4. Is not getting the expected sales traction in their target market (or less traction than they expected)
We have helped companies understand their market characteristics and how to improve their 'go-to-market tactics'.
5. Is beginning to drift
It is doing well in each functional area of the business: product development, early sales, marketing, financing, etc., but is beginning to drift in terms of internal execution and accountability.
We have worked with management teams to craft quarterly rolling operational plans.
6. Has the wrong people on the management team
The company kicked off the business with founders or members of management that were good fits for the startup, but they do not have the skills or leadership capabilities to grow the business.
We have helped evaluate management teams and made recommendations for change.