Thank you for your interest in McHugh & Company.  I founded it in 1992. For the past 2+ decades, I've dedicated my work life to what I like to call 'fixing stuck companies'.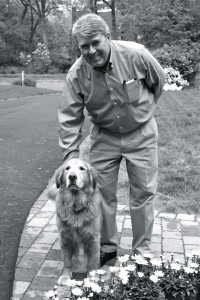 McHugh & Company specializes in business strategy development, performance improvement change programs and CEO coaching for middle market and emerging growth companies. Our clients are typically privately held, family owned, or a portfolio company of a private equity group/VC firm.
I developed the 9Stucks methodology to diagnose and fix stuck companies.  The 9Stucks represents my attempt to simplify the process of evaluating, reengineering, and enhancing functions common to all businesses.
But enough about me and McHugh & Company for now.
Question: How did you arrive at this page?  Here are several possible scenarios, yours may differ:
You are the CEO or other Senior Management of a company that needs to improve the company's overall performance now.

You are the CEO or other Senior Management and are considering working with an Executive Coach.

You are on the Board of Directors or Advisory Board of a company that may need help to develop or fine tune a strategic and/or operational plan.

You are a member of a Private Equity/VC firm with a portfolio company that you think needs a comprehensive, objective, assessment of the business.

You are an employee of a company that you believe could be doing better.

You are looking for a career in the field of Management Consulting.

You are an MBA or undergraduate business student trying to learn more about real-world business performance challenges.

You arrived here by mistake.
The good news is that for reasons #1, #2, #3, #4, and #5 we are ready to LISTEN and help you develop a plan to address your concerns.  We are dedicated to a soft sell approach and will not sell services that we cannot deliver either by ourselves or through our strategic partnerships. Our reputation depends on solid, measurable performance improvement.  Please visit our Testimonials page for actual client feedback.
There is a lot of territory to cover when discussing a business and its needs, especially in today's technology-driven global economy .  At the moment, we offer multiple online resources for free:

This website covers the nitty-gritty of what we do:  how we work, our target client base, references, and our understanding of fundamentals that make businesses work.
The 9Stucks blog – which is updated frequently with my own or others' insights and is an educational and interactive community of business professionals.
Our 9Stucks Facebook page and other social media sites.
For #6 you can check out our Careers page.
For #7 we invite you to follow our 9stucks blog, but you should also check out the remainder of this website, which is a more static but informative place to hang out.
For #8, well, sorry about that.  We will try to improve our keyword strategy.
If you've made it to this point on the page, I sincerely thank you for taking your valuable time, which seems to be the one common thing we all need more of!
I hope that we can begin a business relationship and I look forward to hearing from you.